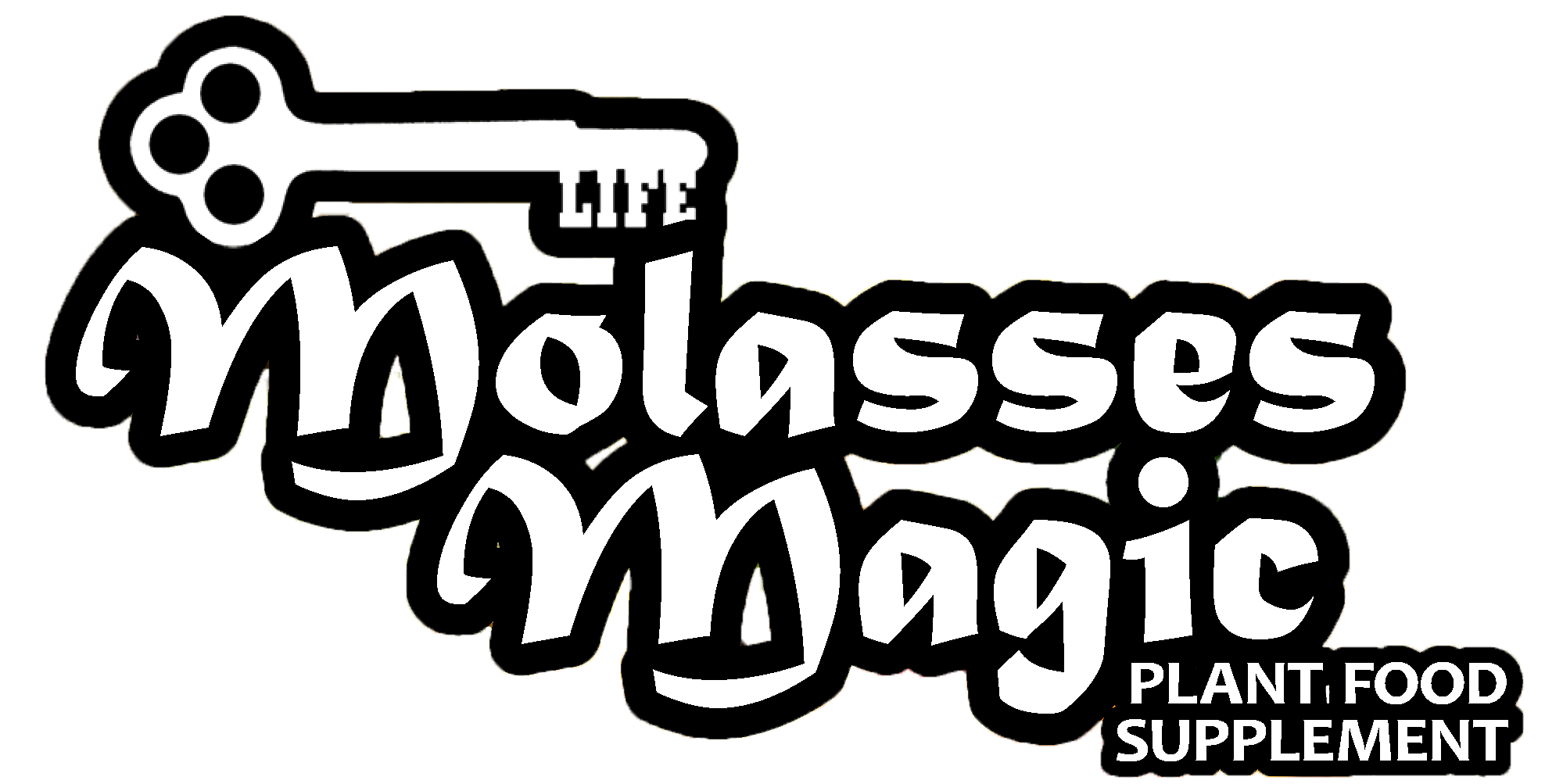 Molasses Magic
---
In stock, ready to ship

Inventory on the way
( 0 - 0 - 3 )

Use to provide carbohydrates!
WHY
What is the Molasses Magic? This is an unsulfured molasses powder that provides your plants with necessary carbohydrates they need! These carbs also provide food for the beneficial microorganisms in the soil.
WHAT
Guaranteed Analysis:
Soluble Potash(K2O) 3%
Derived From: Blackstrap Molasses

HOW
Directions For Use:
Root Drench: 1/2-1 tsp/gal H2O
Soil/Top Dress: 1-2 tsp/gal soil
Hydro/Aero: 1/2-1 tsp/gal H2O
Foliar: 1/2 tsp/gal H2O
Tea: 1/2-1 tsp/gal H2O

WHEN
Use this product in the rooting/vegetative & fruiting/bloom stage of plant life.

TIPS
Use dechlorinated/R.O./high quality H2O (quality may change seasonally). Keep nutrient mix/H2O aerated & below 73 degrees. Maintain proper pH levels, between 5.5-6.8. Monitor PPM & EC with meter. This is a supplement, use in addition to current regimen. Change nutrient mix every week.

Available Sizes: 2oz, 8oz, 32oz, 2Gal, 5Gal, 20lb, 50lb
Bulk: Call for BULK pricing & availability! (855) 695-3986

If you love Molasses Magic, try Grower's Magic!
This product can be used as a foliar spray, root drench, top dress, soil amendment or full-plant dunk.
Recommended application rate is 1-2g per gallons. Maxiumum application rate is 4g per gallon.
Most programs only need 1-2 applications per weeks. Root Drench applications can happen multiple times a day, every day if the program calls for it. Foliar applications should be no more frequent than 1-2 times per week.
This product can be used on seedlings, rooted clones, saplings, early vegetative, transition, flowering and late-stage fruiting plants.
This product is effective on pretty much anything that grows. All plants including vegetative plants, fruiting and flowering plants, succulents, indoor plants, outdoor plants including shrubs, trees, grass and bushes, low-light plants and even large-scale agricultural crops.
This product is viable in solution for 5-7 days in an un-agitated reservoir and 7-14 days in an aerated and agitated container
Yes, absolutely. Due to the nature of this product and how it is derived, it is compatible with organic and synthetic nutrients alike.
In general, the desired pH for a plant nutrient solution should be between 5.3-6.2.
This product contains 100% food-grade powdered unsulfured blackstrap molasses.
Yes, additional surfactancts work well to disperse this product over the leaf surface.
Molasses Magic is the only water-soluble blackstrap molasses poweder that is also 100% food-grade! This means no mess like with liquid molasses products as well as being safe to consume directly!
This product does not show a tentency to product negative reactions with any product currently available for agricultural pruposes
As a best practice you always want to spray with the lights off or just as the lights are turning off/on as a precaution, even if you're just spraying water. However, it is not mandatory to turn the lights off to apply this product.
No, it will not kill your plants. However, spraying Molasses too late in flower can leave an undesirable flavor residue on your plants.
Yes. We recommend a respirator and full-sleeve protective gear including goggles, gloves and close-toed shoes when applying this product. This product should not be inhaled when dry either.
We recommend a 1-2 hr REI before re-entering the room, especially in a sealed indoor environment. In an outdoor environment, once the product has settled on the leaf surface and the water portion has evaporated/dried, you are safe to be near the plants without PPE.
We do not recommend you spray the product with pets/animals in the room. Also, the product should be kept safe from animals who may inhale/consume the product directly.
Yes. Since due to the nature of this product and how it is derived/formulated, it is highly compatible with microbial/compost teas
No, this product is incredibly soluble and does not require excessive agitation of to be heated up in solution to solubilize.
Molasses helps our plants by increasing brix (internal plant sugar) content. This makes for a sweeter, healthier harvest.
Yes. Due to the incredibly hydrophillic nature of this product, even atmospheric moisture in the air can cause the product to clump up in the container if left open too long or if not properly sealed. Not to worry, the product is still 100% viable and usable, it will just take a little work to get it to break apart and disperse in solution. A little agitation and some time will do just that. Simply continue mixing the product until it dissolves and use it as you normally would.